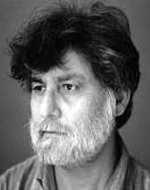 Zafaryab Ahmad (1953-2006) was a journalist who made a name for himself as a trade unionist and a political activist. He worked in the dailies Dawn and the Frontier Post and the weekly Viewpoint. He also edited the first Punjabi newspaper of the country, Sajjan, in 1990. He was given the CJFE Press Freedom International Award in 1999 in Toronto, Canada, for his meritorious services to journalism.

During his short stint as teacher after doing his masters in Political Science from the Punjab University, Zafaryab taught at the Faisalabad Agriculture University, Atchison College and the Administrative Staff College.

He also served the Sustainable Development Institute of Pakistan and the Pakistan Institute of Labour Education and Research for short period.Zafaryab remained a trade unionist and political activist most of his life.

He played an active role in the campaign against Ayub Khan's martial law as a student leader. He went to the US in the late 90s after the government booked him on sedition charges for raising his voice for children working in the carpet industry. He lived in the US till the end of 2005.

Zafaryab died of a heart attack on January 25, 2006. He was 53.

Source: Dawn