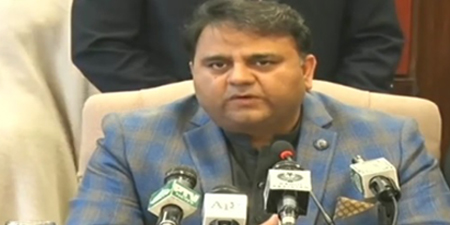 JournalismPakistan.com February 13, 2019


ISLAMABAD - The government plans to crack down on hate speech on social media from next week and set up a new authority which will enforce regulations for the digital, print and electronic media, Information Minister Fawad Chaudhry said on Wednesday.
"We have created a mechanism through which we will control hate speech on social media. The problem is the digital media is taking over formal media, and it is important to regulate it," Chaudhry said.
The minister said a working group, with representatives of the Federal Investigation Agency (FIA) and other security agencies, had been set up to regulate social media platforms, Geo News reported.
The government was planning a new body, Pakistan Media Regulatory Authority (PMRA), which would enforce regulations for the digital, print and electronic media.
"We will monitor social media and work to eliminate fake accounts. People who violate Pakistan's cyber laws will be prosecuted. We want to encourage discourse and debate in the Pakistani society, but that is not possible if people threaten each other over differences of opinion."
According to Chaudhry, several arrests have been made this week based on misuse of social media to issue fatwas and spread extremist narrative.
"In the next and coming weeks, you will ensure a strict crackdown on this. People will not be allowed to vent their extremist narrative on social media."
Meanwhile, the Council of Pakistan Newspaper Editors (CPNE) in a statement said every media category had its specific issues, nature and operating methods and handling all media categories with one single law would be akin to ignoring ground realities, The Express Tribune reported.- Agencies