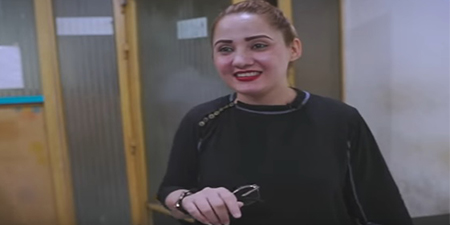 JournalismPakistan.com February 15, 2022 Cherie Conela



ISLAMABAD—Prominent television presenter Gharidah Farooqi has clarified her position regarding the airing of ridiculous remarks about minister Murad Saeed during her show, G 4 Gharidah on NewsOne, a few days ago.
Gharidah admitted that Murad Saeed's ministry performance was discussed in the program for seven to eight minutes, but she refused to consider it insulting or immoral. "Not a single 'immoral' sentence or word was uttered by four guests or me. Moreover, there was no meaningful, immoral, vulgar talk that could be legally challenged anywhere," she stated while talking to BBC Urdu.
"Nor did I use any abusive language, nor did I repeat anything immoral, nor did I express any ridiculous or insulting opinion," she further stated, emphasizing that the panelists were independent to express their opinions during the show.
According to her, analysts can cite any book on which the anchor cannot stop them, and the book cited by the panel members is not banned anywhere in the world, including Pakistan.
"No legal action has been taken against the contents of the book and those who are criticizing have not taken any legal action against the book author till date," she said while mentioning Reham Khan's book.
She further questioned that "If the book is not banned then how can anyone be prevented from quoting it."