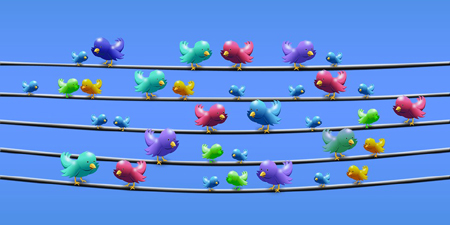 JournalismPakistan.com March 14, 2019


ISLAMABAD - It seems journalists cannot agree on anything that is political, and they are ready to take on each other head-on on social media.
GNN TV presenter Moeed Pirzada expressed his uneasiness on Twitter over the timing of Bilawal Bhutto's press conference in which the PPP chairman called for sacking three federal ministers for their alleged connections with proscribed organizations.
"When Bilawal Bhutto was doing his press conference, many were surprised on his timings, but did not realize that he timed it with vote in UNSC Sanctions Committee; now most feel that he has exposed himself very badly, he now needs to change his advisors, they are destroying him."
Veteran journalist Imtiaz Alam was quick to respond. "Bilawal should have been lining up behind Masood Azhar since he is an asset you believe. How come Masood is so great an asset than Pakistan being isolated and earning infamy of defending an indefensible."
Earlier, Matiullah Jan formerly of Waqt News took on analyst Imtiaz Gul. As Gul replied to a tweet of MNA Mohsin Dawar regarding the chehlum of Arman Loni, Jan jumped in.
Gul termed MNA Dawar's tweet as naïve. "vow. very impressive though naive: Wish you had the same passion for the several thousand #Pashtoon civilians, officials, policemen and tribesmen victims of terrorism at the hands of Mehsud #TTP, and other terror outfits."
Jan did not like the use of word naïve by Gul. "What is so naive about his tweet? Have you invented a "passion meter" with which you measure someone's passion? Remembering someone in a tweet doesn't mean he has no regards for those not mentioned in the tweet. I am sorry to say that your reply was both unimpressive & naive."
When Murtaza Solangi, a former head of Radio Pakistan, asked about the "original sin" of former Prime Minister Nawaz Sharif and how long he should suffer, Gul shot back: "Original sin: Four flats, sequel: at least 700 million security wall at state expense on Raiwind Estate, earlier sin: massive boundary walls and trees off public funds in 1990s at Raiwind, long list. Distribution of billions among media tzars/managers in addition to that."