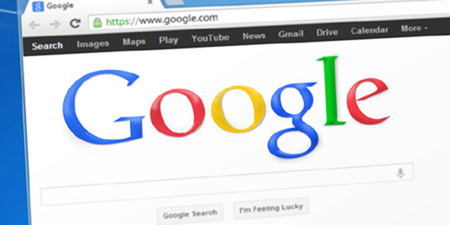 JournalismPakistan.com June 28, 2017


BRUSSELS - European Union antitrust regulators hit Google with a record 2.4-billion-euro ($2.7 billion) fine for favoring its own shopping service, taking a tough line in the first of three probes of its dominance in searches and smartphone operating systems.
It is the biggest fine the European Commission has ever imposed on a single company in an antitrust case, exceeding a 1.06-billion-euro sanction handed down against U.S. chipmaker Intel (INTC.O) in 2009 and goes far beyond what U.S. regulators have ever fined a tech company.
European Union competition chief Margrethe Vestager Tuesday gave Google 90 days to stop favoring its own shopping service in internet searches or face a further daily penalty of up to 5 percent of parent company Alphabet's (GOOGL.O) average daily global revenue.
"Google's strategy for its comparison shopping service wasn't just about attracting customers. It wasn't just about making its product better than those of its rivals. Instead, Google has abused its market dominance as a search engine," she told a news conference.
The fine will be easy for the world's biggest search engine to absorb, but Google must now move fast to satisfy Vestager's concerns while limiting the longer-term hit to its highly lucrative search business. It also leaves other tech companies wondering how far Vestager may go to force U.S. tech giants to concede more ground to smaller competitors.
Vestager has become one of the world's most combative antitrust regulators with powers to impose multi-billion dollar fines and force companies to make radical changes to their businesses.
Last year, the former Danish economy minister ordered Apple to pay Ireland unpaid taxes of 13 billion euros as it ruled the company had received illegal state aid. Apple is appealing the decision.
The decision is the first of a series of competition rulings that Google faces from the European Commission, which has not shrunk from taking on U.S. tech giants such as Alphabet, which has annual revenues of $90 billion and a market value of $665 billion.
The Commission has also charged Google with using its Android mobile operating system to crush rivals, a case that could potentially be the most damaging for the company, as it is the system used in most smartphones.
The company has also been accused of blocking rivals in online search advertising.
The Commission found that Google, with a market share in searches of over 90 percent in most European countries, had systematically given prominent placement in searches to its own comparison shopping service and demoted those of rivals in search results.
Vestager said in a statement that Google had "denied other companies the chance to compete on the merits and to innovate. And most importantly, it denied European consumers a genuine choice of services and the full benefits of innovation."
Google said its data showed people preferred links taking them directly to products they want and not to websites where they have to repeat their search.
"We respectfully disagree with the conclusions announced today. We will review the Commission's decision in detail as we consider an appeal, and we look forward to continuing to make our case," Kent Walker, Google's general counsel, said in a statement. - Reuters