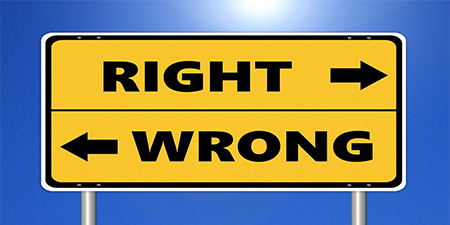 JournalismPakistan.com October 07, 2023


ISLAMABAD—Interviews of two Pakistan Tehreek-e-Insaaf leaders, one of which went on air and the other did not, have stirred a heated debate on the role of journalists and the ethics of presenting missing persons before the cameras.
The interview of Usman Dar, conducted at the home of anchor Shahid Kamran, went on air on Dunya News. Dar, who went missing on September 9, left the party and held Imran Khan, PTI Chairman Imran Khan responsible for the May 9 events.
On the other hand, the interview of Sadaqat Ali Abbasi, who went missing on October 3, became a controversy. Adil Shahzeb, who hosts a talk show conducted the interview at the Islamabad office of DawnNews. However, it was not aired, the channel's management announcing a probe into how the interview was recorded.
In a post on X, PPP leader Farhatullah Babar questioned the value of confessions made on TV screen. "What is the value of a confession made on TV screen by a political worker, regardless of pol affiliation, after his abduction & holding in custody for weeks by unknown persons? Whatever the legality, the morality is first investigate the kidnappers & then look into 'confession'".
Senior journalist Mazhar Abbas termed the recording of the interview at the DawnNews office a direct attack on the freedom of expression. He however, appreciated that it was not broadcast. "What happened on DAWN TV in the name of confessional interview was the direct attack on freedom on expression. I feel sorry for the anchor but as DAWN kept its tradition of up holding the principles of journalism."
Journalist and analyst Moeed Pirzada, in his vlog, claimed that Sadaqat Abbassi was clearly not well, mentally and physically, and his face was given another remake up.
Journalist Mubashir Zaidi saluted Dawn for not airing the interview. "I salute Dawn for declining the airing of a PLANTED interview. Felt proud to be part of the organization for 23 years."
Kamran Shahid defended the recording of Dar's interview, saying he was only doing his journalistic work, but Adil Shahzeb remains quiet. According to BBC Urdu, Adil has turned off his cellphone numbers.
A former legislator, Bushra Gohar, appreciated Dawn but asked what steps it would take against Adil, calling him a "planted journalist". In a post on X, she asked: "Courageous of #DAWN to not air a planted interview. What action will @Dawn_News take against planted journalist?"
Former Senator Mustafa Nawaz Khokhar backed Dawn's decision and asked other channels to follow it. "Dawn has set a good example for others to follow."