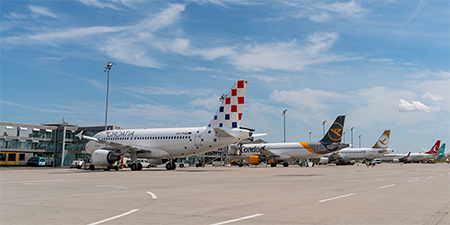 JournalismPakistan.com September 29, 2021


BERLIN—A group of Afghan journalists and their families have safely landed in Germany from Pakistan. The journalists have been associated with the German media organization DW for a long time.
"It is a dark, chilly night at Leipzig airport and a group of DW Afghan correspondents and their families are disembarking from a long flight — and taking their first steps on German soil. It has been a long, arduous journey to get here since the Taliban seized control of Afghanistan," the DW reported.
"Among them are dozens of small children who look curiously around at the country that will be their new home, not understanding why their world has turned upside down. Even for most of the adults, the events of recent weeks make hardly any sense."
"No one expected it to happen so fast," one of the plane's passengers, Ahmed, a DW Afghan journalist, stated in the context of the Taliban's rapid advancements. He had managed to arrive in Kabul along with his wife and three young children. DW had asked all its correspondents in Afghanistan to reach the capital.
With the airport packed with people trying to leave the country, he was forced to take refuge in the basement of a factory.
"The chances of a flight out became even slimmer, and DW explored options to get correspondents safely across the land border to Pakistan. Ahmed, along with his family and another correspondent, managed to make it to the Pakistani border, thanks to the help of the German foreign ministry. But near the border he was detained by the Taliban," the DW mentioned.
According to the German media, the arrival in Germany is an emotional one. "In the last few months we've cried enough," said one DW journalist already in Germany, whose siblings and elderly father was on the plane. "We have no tears left."
The Afghan correspondents will be provided a new editorial home with DW in Bonn, Germany, and accommodation has already been arranged in cooperation with local authorities in Bonn, Cologne, and other local cities.
"The DW correspondents' work in Germany will further allow the expansion of DW's coverage of the developing situation in Afghanistan, thanks to the contacts they have in the country," the German media noted.
Photo: LinkedIn