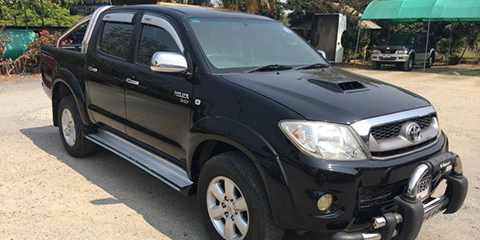 JournalismPakistan.com July 09, 2023


ISLAMABAD—In a concerning trend for press freedom advocates, censorship in Pakistani media continues to raise alarms as incidents of muted speech and blurred images come to light.
The latest incident involved Dunya News Television muting the mention of a prominent analyst's reference to the Vigo Pickup, often attributed to intelligence agencies concerning abductions and kidnappings.
Simultaneously, ARY News faced criticism for blurring an image of PTI Chairman Imran Khan during his meeting with an IMF representative earlier this week.
These incidents have fueled debates about the state of censorship and shrinking press freedoms in Pakistan.
During the program "Think Tank" on Sunday, Ayaz Amir, a well-known analyst, provided commentary on the current political affairs in Pakistan when the mute function was briefly activated, silencing his reference to the Vigo Pickup.
The censorship of such a mention has drawn attention to the limitations imposed on free speech and critical analysis within the media landscape.
In a separate incident, ARY News blurred a photograph of Imran Khan as he met with an International Monetary Fund (IMF) representative. The channel faced backlash on social media platforms, with many expressing concerns over the implications of such censorship on transparency and the public's right to access unbiased information.
Critics argue that blurring the image of a political figure during a crucial meeting raises questions about the media's independence and its role in holding those in power accountable.
The growing censorship and limitations on press freedom have become a cause for worry among journalists, human rights activists, and advocates for democracy. They argue that such acts undermine the democratic principles of free speech and the public's information rights.