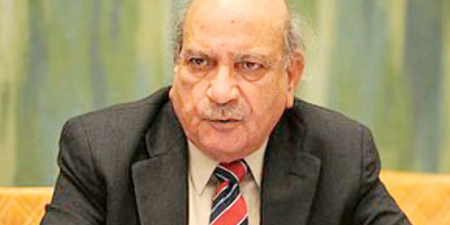 JournalismPakistan.com September 14, 2017


ISLAMABAD - I. A. Rehman, veteran journalist and human rights activists, in his column published in Dawn Thursday said the draft of an ordinance designed to strangulate the press was indeed prepared has been confirmed.
In the column titled 'Mischief against the press', he wrote that the chickens in the information pen are in a state of panic.
"The authors of the draft sought to control the press by turning the publisher's declaration into a license, subject to yearly renewal and liable to be canceled at the designated authority's whim and caprice. The design is based on a completely fallacious view of the publisher's declaration," Rehman said.
He pointed out that the publisher's declaration was not a license as assumed by the authors of the draft under reference and there was no question of its yearly renewal.
"Imagine the turmoil at a global scale if such a law were made in the UK or the USA and the publishers of The Times or the New York Times were asked to get their license renewed every year."
Commenting on the draft's other feature, he said: "The second atrocious feature of the draft is the provision for punitive action by the proposed Pakistan Print Media Regulatory Authority. It is the kind of suggestion that the press community of the subcontinent has been resisting for over two centuries.
"The press community has consistently opposed a special law to punish any unlawful act and asserted its right to be tried under normal laws, and there are far too many of them: Sections 123-A, 124-A,153-B, 292, and 295-C of the Pakistan Penal Code, Section 99-A of the Criminal Procedure Code, the Maintenance of Public Order Ordinance, the Official Secrets Act, the Security of Pakistan Act and the Anti-Terrorism Act.
"These are unjust laws and need to be drastically amended but the point is that no law meant to facilitate publication of newspapers should include punitive clauses, and certainly not of an arbitrary nature."
The writer ended his column by calling for the journalist community to be "extra vigilant to ensure that the mischief in the latest draft does not raise its head again in the garb of a bill to 'promote good journalism'.
Photo courtesy: BalochistanVoices.com