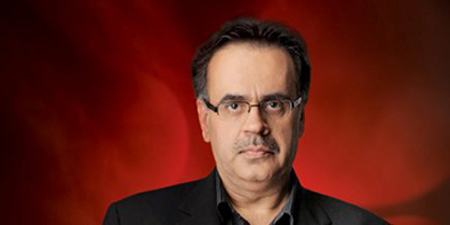 JournalismPakistan.com January 26, 2018


ISLAMABAD – NewsOne Television analyst Dr. Shahid Masood said Friday the government and the media had connived against him after his claim that Ali Imran, the alleged killer of little Zainab, had 40 bank accounts in Pakistan was dismissed by the State Bank as wrong.
"…all the commercial banks have informed that they have searched their databases and found no account of the accused against the said CNIC," the State Bank said in a letter to the convener of the Joint Investigation Team.
Appearing in his show 'Live with Dr. Shahid Masood', the doc made another explosive claim that the government had distributed Rs26 crores to different media channels and anchors to prove him a liar.
He took a swipe at anchors targeting him, especially Geo News presenter Hamid Mir. He said he should be asked where all his money was coming from.
Dr. Masood said that on Sunday he would submit more evidence before the Supreme Court that would leave his critics shocked.
On Thursday, speaking after appearing before the Supreme Court, the analyst said he had submitted details of Imran's 40 bank accounts to the judges. Several of these were foreign currency accounts, he said, adding there were about 20 to 25 other accounts.
#BanShahidMasood was a top trend on Twitter Friday.