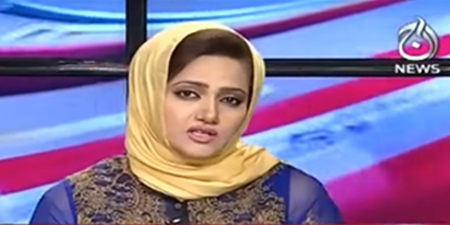 JournalismPakistan.com February 12, 2019


ISLAMABAD - Aaj News presenter Asma Sherazi has termed the current phase of democracy worse than dictatorship, pointing out efforts to curtail freedom of expression.
In her article on bbcurdu.com, she wrote: "We are living in a democracy but are worse off than dictatorship. Firstly nobody raises a voice, if one does, it is suppressed."
In a pointed attack on the ruling party's slogan of change (tabdeeli), she said Pakistan is facing a strange mix of hurling allegations, using abusive language, and forwarding useless arguments.
She maintained the promised change is one of suppressing the freedom of expression.
Asma said today Pakistan has a parliament, political parties with their manifestoes, scores of TV channels, a civil society, but there is also an accompanying void in which everyone is silenced.