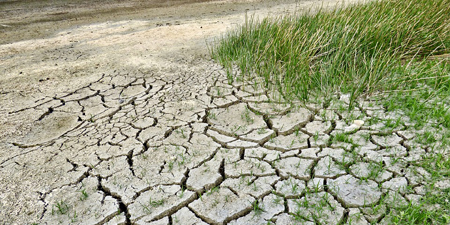 JournalismPakistan.com March 13, 2019


LAHORE – The Council of Pakistan Newspaper Editors (CPNE) organized an educational seminar in collaboration with UNDP in Lahore to discuss climate change, its impact, and measures to be adopted.
This initiative is part of Media Engagement Climate Change Mitigation and Adaptation project supported by UNDP.
Editors and civil society representatives who attended the event warned that Pakistan faced a severe climate warming situation and without an effective strategy it could prove disastrous for the country.
Provincial Minister Muhammad Rizwan said while talking to the participants that the government was aware of the repercussions of climate change and the responsibilities towards it.
He said that under the guidance and vision of Prime Minister Imran Khan, the government of Punjab was utilizing all possible means to combat climate change and create awareness among the public.
He appreciated the steps taken by CPNE in this regard and said that the media's role had become more significant these days to make public aware of climate change and possible threats.
The minister admitted that the steps taken by the government were insufficient to combat the scale of climate change. Therefore, the government does consider that schools, colleges, universities along with civil society and non-governmental organizations should be on board in achieving the collective goal.
Dr. Jabbar Khattak, CPNE Secretary-General discussed the current situation of climate change and the role of media professionals. He expressed concern over the possible threats to Pakistan and pointed out that it was among the ten most vulnerable countries around the globe.
Under these circumstances, he stated that CPNE is ready to play its critical role to bridge the gap by creating awareness among the general public and sensitizing policymakers.
Shehryar Warraich, the representative of Reflect Global, highlighted the climate change, current situation and the steps to be taken by Pakistan. He also shared the overall perspective from global to local and its impact in Pakistan. He discussed in detail the actions taken by the government such as "creation of climate change ministry, policy and Climate Change Authority has been approved." He, however, said more steps were required to gain the trust of the International Community and organizations.
UNDP's representative Mian Asif Shah shared the background of the project and informed that UNDP was working with government officials, legislators, and media. He told the participants that currently 26 funds were working at the international level to provide financial support to vulnerable countries like Pakistan. However, he warned that it would hard to convince international donors without ensuring transparency and flawless mechanism in the utilization of funds.
CPNE's project coordinator Abdul Rahim Moosvi highlighted the efforts of CPNE to educate editors and other stakeholders. He also shared that a guidebook was published last year in English to provide information on climate change and its impact. For further effectiveness of the guide, it is being translated to Urdu, Sindhi and Pashtu languages.
He was confident in saying that these resources would help journalists, professionals, and practitioners to perform their job effectively.
Vice President CPNE, Ayaz Khan, stated that it's the right time to highlight issues related to climate change and create awareness at all levels. He said that the media is ready to play its role. However, each member of society has to play a vital role to combat such a severe threat.