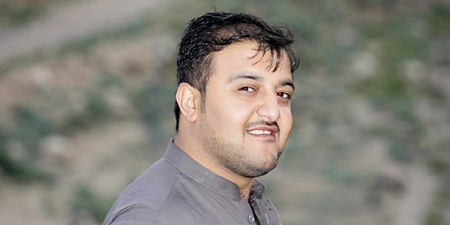 JournalismPakistan.com June 28, 2017


NEW YORK - Authorities in Pakistan should do everything in their power to ensure the swift release of Zafar Achakzai, a journalist for the newspaper Daily Qudrat, the Committee to Protect Journalists said Thursday.
Men in civilian clothes on June 25 took Achakzai, from his home in Quetta, ccording to local media and Naimat Achakzai, the editor of Daily Qudrat and Zafar's father.
Naimat Achakzai told CPJ that the Frontier Corps, a paramilitary force organized by the federal government, told him it had initially detained the journalist, but that they had subsequently refused to provide any further information. CPJ was unable to find contact information for the Frontier Corps.
In an emailed statement, the Pakistan Press Foundation cited local unnamed journalists as saying the Frontier Corps had detained the journalist for comments he posted on social media criticizing security agencies for their handling of the arrest of a provincial lawmaker on charges he struck and killed a police officer with his car and did not stop.
Naimat Achakzai likewise told CPJ that he believed his son had been detained for his activity on social media.
"It has been nearly four days since Pakistani journalist Zafar Achakzai was taken from his home in Balochistan," CPJ Asia Program Coordinator Steven Butler said from Washington, D.C. "Particularly given how dangerous the area is for journalists, we call on Pakistani authorities to do everything in their power to ensure he is released without delay or harm." – Committee to Protect Journalists