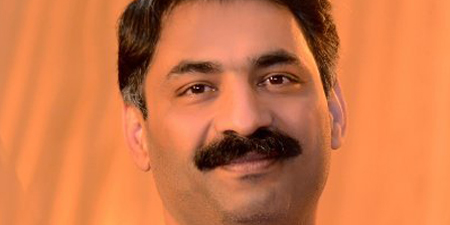 JournalismPakistan.com September 06, 2020 Published 21 days ago


ISLAMABAD—In an article in Jang newspaper on Sunday, columnist Mazhar Barlas has called for revoking the citizenship of journalist Ahmad Noorani (pictured).
In his article—Asim Saleem Bajwa kay liay naya mor—Barlas termed Noorani a liar and part of a foreign network working against Pakistan's interests.
Barlas maintained he has been advocating for canceling the citizenship of such journalists and confiscating their properties in Pakistan. "Their entry in this motherland should be banned for good."
On August 27, Noorani published a story linking former Lt. Gen. Asim Saleem Bajwa's rise through the military to his family's estimated $100 million fortune. Bajwa, who heads CPEC and also serves as the special assistant to the prime minister on information and broadcasting, has denied the charges.
Though he offered to step down following the allegations, Khan asked him to continue working. Noorani is currently in the US.
Journalist Murtaza Solangi was livid with Jang for publishing the article. He tweeted: "Shame on JANG and its editors."
In his tweet in Urdu, The News reporter Umer Cheema said as a journalist, Noorani is head and shoulders above Mazhar Barlas. He regretted that Pakistani media did not publish Noorani's news regarding Asim Bajwa, but now hateful content was being published against him.
Interestingly, Barlas quotes Mir Shakil-ur-Rehman, the chief executive and editor-in-chief of Jang media house. Mir Shakil is in the custody of the National Accountability Bureau in a graft case.