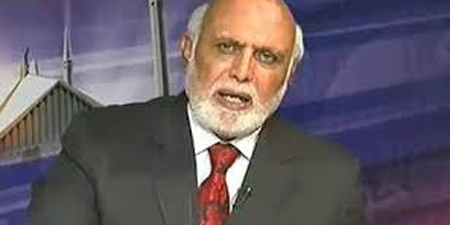 JournalismPakistan.com November 08, 2018


ISLAMABAD - Columnist and analyst Haroon ur Rasheed on Thursday offered an unconditional apology to the police officer he called regarding an arrest and used harsh words during a testy exchange which went viral.
"I seek forgiveness from the police officer," Rasheed wrote in his column in Daily Dunya. He added that after giving the matter due consideration, he reached the conclusion that his use of words was not appropriate.
However, the columnist still believes that the police officer tortured an innocent man. He added that he was asked to file a written complaint, but decided not to.
As the audio went viral, the columnist was trolled for days.
He also admits that he should have expressed his regret immediately instead of waiting for some days.