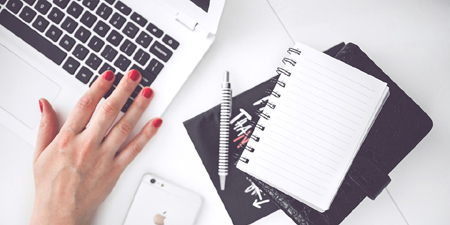 JournalismPakistan.com February 28, 2018


ISLAMABAD - The Coalition for Women in Journalism brought in leading women journalists at an official launch of Pakistan Chapter at the Islamabad Press Club on Tuesday.
The panelists were Amber Shamsie, Nosheen Abbas, Marvi Sirmed and Tanzeela Mazhar, including remarks by founder Kiran Nazish, mentors Ayesha Tanzeem and Kathy Gannon during the #HeForShe campaign for UN Women.
A press release said the Coalition for Women in Journalism is launched to connect and support women journalists through a global network of mentors that spans different beats, regions, and languages.
Mentors cover parts of South Asia, Latin America, the Middle East and North America, and they have expertise in topics such as health and war reporting, as well as skills including photography and broadcast. The coalition is aimed at women who were "stuck in the middle of their career and not reaching the top", Kiran Nazish said.
Coalition for Women in Journalism Country Manager Nosheen Abbas spoke about the importance of mentors in her career. "Women have been working in every aspect of journalism in Pakistan, yet there is no support system to address the kind of issues they face," she said. "This is what the coalition is here to do. I am honored and thrilled to be a part of something that has been so long overdue."
"We are thrilled to see so many male colleagues who attended the event and showed interest in helping later," Nazish said. "Harassment has been a dominant conversation in Pakistan when we speak to women journalists and one of the issues we would like to address. During our research to gauge the landscape in Pakistan for women journalists, we found that 69 percent of female colleagues said they faced harassment on the job, while 24.1 percent said they did not. That is an alarming number and we hope with a stronger support network in this country, we can improve the conditions through advocacy and awareness."
"Media organizations in Pakistan don't have gender codes. They lack both resources and understanding when it comes to gender-specific environment, which is a critical need of an industry that has an incredible number of women working both in newsrooms and as freelancers. We want to build a thorough environment that encourages, instead of discourages them to work in journalism," said Tanzeela Mazhar, who looks after the safe environments project with the coalition.
"Looking at the current state of media in Pakistan, a support network is an urgent need and we hope to help guide women journalists, not only to navigate an environment filled with discrimination and harassment but to also claim their space in this industry," she said.
The Coalition for Women in Journalism is keen on observing and understanding the cultural nuances specific to the industry in Pakistan.
Marvi Sirmed, who looks over advocacy for the coalition pointed out the need for specialized mentorship. "Women journalists face everyday sexism coupled with lack of gender-neutral mentorship in their field. Whatever little guidance is available usually comes with either strings attached or with a heavy dose of patriarchal protectionism and patronization. This is one reason why many women don't dabble in the male domain subjects. We hope that through this initiative, young women can be offered mentorship support essential to understanding professionalism in the beats they choose for themselves within journalism," she said.
Veteran journalist Kathy Gannon said: "Women supporting women goes beyond protecting the other's back. It's about strengthening each other, giving recognition to each other's accomplishments, speaking in a voice that is clear, smart and unafraid. Even the Taliban were no match for the women journalists, whose coverage then and now has been some of the smartest and the bravest."