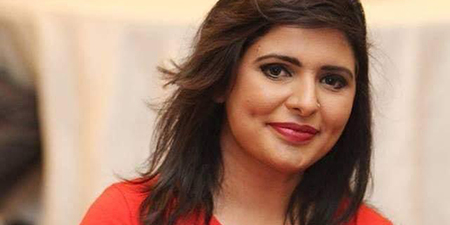 JournalismPakistan.com October 31, 2022


ISLAMABAD—Journalist Sadaf Naeem fell under Imran Khan's mobile container and perished while covering the long march of Pakistan Tehreek-e-Insaf (PTI).
According to the sources, the journalist lost her life after being crushed under the wheels near Sadhoke, Gujranwala. She was associated with Channel 5.
Immediately after the accident, Khan went down to the scene.
While issuing a message on Twitter, Imran Khan wrote that "Sadif Naeem passed away during the tragic accident during this march today, I am deeply saddened. I cannot find words to express my grief. My prayers and sympathies are with her family in the tragic times. We have canceled our march for today."
Prime Minister Shahbaz Sharif said that Sadaf's death deeply saddened him.