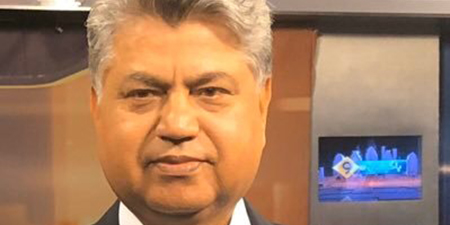 JournalismPakistan.com September 17, 2023


ISLAMABAD—Caretaker Minister for Information Murtaza Solangi has rejected a news item published in Dawn, which gives the impression that Prime Minister Anwarul Haq Kakar is advocating for a single-party rule in Pakistan.
In a rather long post in Urdu on X, the minister said Dawn tried to give the impression that the continuity in policies was tied to one-party rule in Pakistan. "After the publication of the news, a number of journalists have made inappropriate comments," he said.
The story in Dawn—Consistency of policies possible under one-party rule: PM Kakar—on Saturday quoted the prime minister as saying: "The consistency you are referring to is possible in one-party government which rules for two, three or four decades and forwards its policies with consistency—whether they are right or wrong."
The minister added that the news story fueled rumors about the imposition of martial law in the country. "Some journalists tried to infer outcomes which were not part and intent of the prime minister's message."
The minister maintained Dawn "published a wrong story and this is not first" the paper has done so. "Only a few days back Dawn published a news which became a source of embarrassment for us".
The minister regretted that a respected daily like Dawn should publish wrong news stories regularly. "Media has a right to criticize but what we should not be accountable for what we did not say".