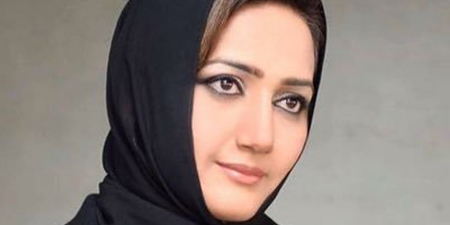 JournalismPakistan.com February 18, 2020


ISLAMABAD—Asma Shirazi on Tuesday reminded Prime Minister Imran Khan about the role of media in his political struggle for reaching the top slot of the country, saying he should refrain from clipping the media's right to express.
In a column—Captain has changed—on bbcurdu.com, the anchorperson recalled the days of the "elected government" under the military setup of General Pervez Musharraf. She recalled that despite all the bans and barriers, the opposition's voice in the National Assembly would reach the people of Pakistan.
Asma added that as lone representative of his Pakistan Tehreek-e-Insaf in the 2002 National Assembly, Khan would oppose the government on every issue from the prices of flour, sugar to the foreign policy, especially Pakistan's decision to back America in the so-called war on terror.
Unfortunately, according to Asma, after Khan entered the Prime Minister House, he is a changed person. "We have lost the captain who would talk about the rights' violation, Afia Siddqui, exploitation of mafias."
Today under the stewardship of Khan, she regretted that the role of parliament is being negated as media is facing unrelenting pressure. Asma wondered if the prime minister is unaware about the new social media rules, and what kind of power he has.
In the end of the article, she indirectly warned the prime minister that he would not remain in power for ever and therefore he has to think about his policies about the people and the media.
Photo: Twitter (@asmashirazi)