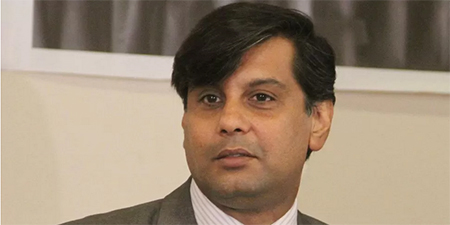 JournalismPakistan.com September 20, 2023


ISLAMABAD—Citing the lack of interest by the prosecution, Judicial Magistrate Muhammad Abbas Shah has stopped the proceedings of the case about the killing of journalist Arshad Sharif.
The journalist was shot dead in Kenya last year in October. Islamabad Police registered an FIR against the murder on the Supreme Court orders in December 2022.
In his order, the magistrate said repeated summons were issued to the prosecution witnesses "but none of them appeared before the court for recording of evidence which shows lack of interest…."
The order said the prosecution witnesses were summoned 15 times. "On last date of hearing, notice was given to the State why the file may not be consigned to the record room." Responding to the notice, the order said, public prosecutor said private and public witnesses "are not turning up for evidence, therefore, case may be filed."
The magistrate said: "In view of the above, proceeding of the instant case file is hereby stopped. Complainant/prosecution is at liberty to apply for fixation of date when the prosecution/complainant produce all the prosecution witnesses on ay date."
Daily Dawn said Judicial Magistrate Shah repeatedly summoned Sumiyya Arshad, wife of the slain journalist, his producer Ali Usman, and other prosecution witnesses to record their testimony in the trial but due to their failure to appear before the court, warrants were issued.
However, Sumiyya maintained that the case in which she was being summoned was not registered on the family's complaint but on a complaint lodged by the state.