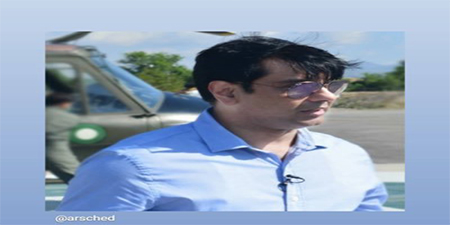 JournalismPakistan.com January 05, 2022


ISLAMABAD—Prominent ARY News anchor Arshad Sharif has alleged collusion between Dawn editor and Geo TV's managing director, both real brothers, to save Jang Group owner Mir Shakil-ur-Rehman (MSR) from contempt of court proceedings in the affidavit case.
Zaffar Abbas is the editor of Dawn while Azhar Abbas heads Geo TV, both respected names in Pakistan print and electronic media. Both have appealed to the Islamabad High Court to refrain from indicting The News's owner, editor, and editor investigation in the affidavit case. But Arshad Sharif thinks otherwise.
"Applicant had absolutely no knowledge that the facts sworn in the affidavit were FLASE or TRUE" says Ansar Abbasi. Editor Dawn Zafar Abbas argues for right to publish without verification of truth of content! Nexus- brother Azhar Abbas is MD Geo & needs help to save MSR," Arshad Sharif tweeted.
With his tweet, he tagged an image of both brothers' tweets making appeals to the IHC chief justice, not to indict the journalists.
Arshad also tagged the picture of the Dawn editorial on Wednesday – shooting the messenger?
The IHC looks set to indict the former chief justice of Gilgit Baltistan and Mir Shakil-ur-Rehman, Aamir Ghauri, and Ansar Abbasi on Thursday.
Photo: Twitter (@arsched)