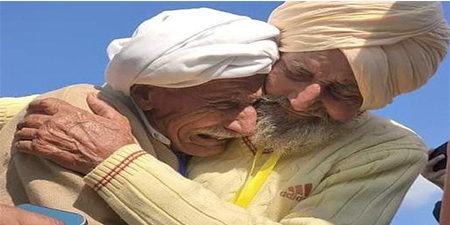 JournalismPakistan.com February 02, 2022 Cherie Conela



ISLAMABAD—Middle Eastern publication, Arab News, has taken credit for facilitating Indian national Sikka Khan in getting a Pakistani visa in New Delhi.
In a story titled "Indian man gets Pakistani visa after Arab News coverage," the paper noted that Sikka and his 84-year-old Pakistani brother, Sadiq Khan, had been separated since British India split into two independent states— India and Pakistan—in August 1947.
"When Arab News reported their story last week, the brothers said they wished to meet again, and were hopeful the Pakistani and Indian governments would allow them entry," the paper highlighted, adding that Sikka received a Pakistani visa last Friday.
Sikka thanked the media and "especially Arab News for taking up the case. I know without your support, this visa could not have come," he said.
According to him, people in the Pakistani embassy treated him like a VIP and cared for him.