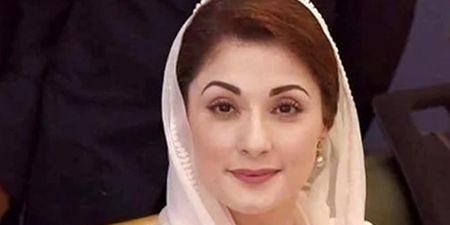 JournalismPakistan.com November 30, 2021


ISLAMABAD—A third audio of PMLN leader Maryam Nawaz was leaked on Monday explaining how she talked and forced the owners of Geo TV and Dunya News to expose Prime Minister Imran Khan as a liar.
Earlier, Maryam owned two audios in which she issued directions of stopping ads to four TV channels.
In the third audio going viral on the social media, she says she talked with Mir Shakil-ur-Rehman, who owns Geo TV, and Mian Amir, owner of Dunya News TV, and complained about the coverage of Imran Khan's stance. She claims that her contact with the two media owners led to exposing the prime minister.
However, it is not clear which aspect of the coverage regarding Imran Khan made her unhappy. It is also not clear if Imran Khan was in the opposition at that time.
She said she told Mir Shakil-ur-Rehman that "you are showing facts of both sides. But I asked him to show that Imran Khan lied without any verification. Afterwards, Imran Khan not only repeated that lie but also added ten more things to it. I told (MSR) that you have to do it. Then he did."
Then the PML-N leader narrates how she talked with Mian Amir. "When I talked with Mian Amir, he said he would take care of him (IK). Thank God, we proved him (IK) a liar."