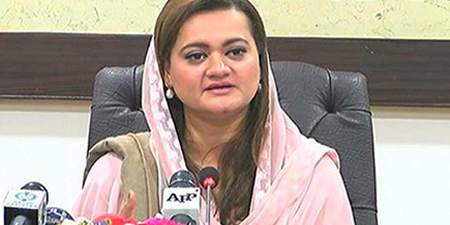 JournalismPakistan.com September 20, 2017


ISLAMABAD - The Minister of State for Information Marriyum Aurangzeb announced Tuesday that a senior officer from her ministry, acting on his own, attempted to embarrass the government by proposing a Pakistan Print Media Regulatory Authority (PPMRA), Dawn reported Wednesday.
"A fact-finding report revealed that one person alone was managing the whole affair, and illegally formulated the ordinance to replace the Press Council of Pakistan law," Ms. Aurangzeb said at a press conference at the Press Information Department (PID).
"All the letters were issued from the office of Nasir Jamal, the director general of internal publicity, which referred to 'as per the directives of the minister of state', which is me."
Ms. Aurangzeb said that laws that tightly regulate the media cannot work in current times, adding that there is a "system of government" and the formulation of all laws require initial approval from the law ministry as well. "There was no such approval from the law ministry over this media regulatory authority," she added.
Since the fact-finding report has been completed, the minister said she has ordered a fast-track inquiry against the internal publicity director general. The minister added that the inquiry report would soon be made public.
Ms. Aurangzeb said there are only two laws under consideration in her ministry: the access to information law passed by Senate and currently before the National Assembly, and a draft protection of journalists' bill. She also said the information ministry was working to devise a working formula to implement wage board awards.
Image courtesy: Dunya News