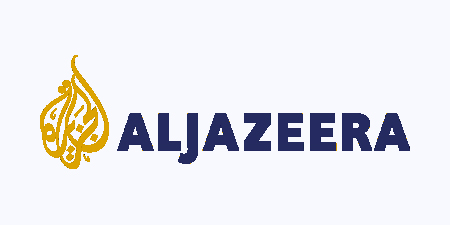 JournalismPakistan.com May 31, 2019


KHARTOUM, Sudan — The satellite news channel Al-Jazeera said Friday that Sudan shut down its bureau, just as the country's military government warned that the Khartoum sit-in that helped bring about former ruler Omar al-Bashir's ouster had "become a threat to the revolution."
The threat against the sit-in comes as civilian forces and the military remain divided on how much power soldiers should have in a transitional government. The protesters demand "limited military representation" on the council, but the ruling generals refuse to relinquish power.
It remains unclear whether the military will use recent clashes at the sit-in as an excuse to clear the demonstrations. However, protesters have threatened to launch a civil disobedience campaign over the ongoing deadlock.
In a statement, Al-Jazeera said authorities shut down its Khartoum bureau and banned its journalists from reporting.
"The network sees this as an attack on media freedom, professional journalism, and the basic tenets of the right for people to know and understand the reality of what is happening in Sudan," Al-Jazeera said in a statement early Friday.
There was no official acknowledgment of the closure from Sudan's government.
The Qatar-funded satellite network has long drawn the ire of Egypt, Bahrain, Saudi Arabia, and the United Arab Emirates, the four nations now locked in a nearly two-year boycott of Doha over a political dispute. They accuse its Arabic-language services of stirring dissent and backing Islamists, whom the nations largely see as a threat to their governments.
Al-Jazeera long has maintained its network abides by "established global standards of professionalism." Its English-language service rivals the BBC for its scope.
"Al Jazeera is committed to the truth and providing a venue for the multiple sides of any issue, story, or event and will not be intimidated by the Sudanese authorities," the network said. - AP