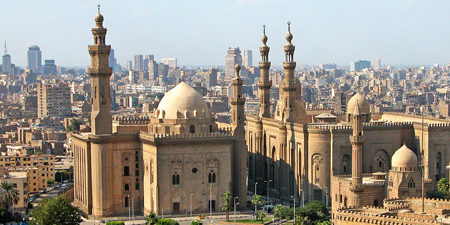 JournalismPakistan.com November 29, 2017


The Egyptian authorities should immediately and unconditionally release a journalist and prisoner of conscience who, as of today, has spent two full years in pre-trial detention for his reporting, said Amnesty International.
Ismail al-Iskandrani is one of the few Egyptian journalists who continued to report critically on military operations in North Sinai despite authorities attempting to impose a blackout in the region. Under Egyptian law, two years is the maximum anyone can be held in pre-trial detention, which in itself raises serious human rights concerns.
"Ismail al-Iskandarani has been detained solely for exercising his right to freedom of expression and should never have been arrested in the first place. The judges reviewing his pre-trial detention would be flouting Egyptian and international law if they extend his unjust detention any further," said Najia Bounaim, North Africa Campaigns Director at Amnesty International.
"The detention of Ismail al-Iskandrani is an illustration of the repressive media blackout imposed in North Sinai, where journalists and researchers face threats and intimidation for daring to uncover the reality of what is happening on the ground. Egyptian authorities have done their utmost to conceal violations by security forces from scrutiny by the press and rights groups."
On 29 November 2015, the National Security Agency of the Ministry of Interior arrested Ismail al-Iskandrani at Hurghada airport upon his return from Berlin. Police officers interrogated him about his trips to different countries and searched his laptop.
The Supreme State Security Prosecution interrogated him on December 1, 2015, about his views on the political situation in Egypt, particularly developments in North Sinai, and searched his social media accounts, emails, and laptop.
Prosecutors ordered his detention on charges of "belonging to a banned group", the Muslim Brotherhood, and "publishing false information and news".
Lawyer Mohamed Eissa from the Egyptian Center for Economic and Social Rights, who attended all interrogation sessions with al-Iskandrani, told Amnesty International that prosecutors have failed to present any evidence that could justify his detention, other than his political views and journalistic work.