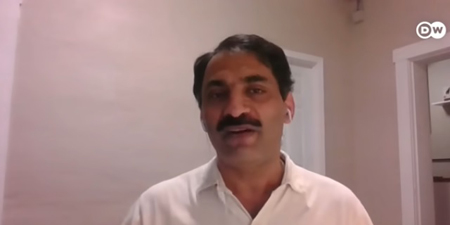 JournalismPakistan.com September 18, 2020


ISLAMABAD—Journalist Ahmad Noorani on Monday hinted at his coming story regarding the alleged tampering in the records of the Security and Exchange Commission of Pakistan (SECP) during the Eid holidays.
His tweet in Urdu was a reply to a tweet by journalist and presenter Kamran Khan.
Khan, quoting senior national security sources, said the news regarding the assets of Lt. Gen. (Retd) Asim Saleem Bajwa, head of CPEC Authority, was linked to Indian intelligence agency RAW.
In this regard, he said vital clues had been secured. He said RAW and other adversaries of China were planning to destroy CPEC.
Security institutions, Kamran said, were preparing for a big operation.
In his tweet, Noorani hoped the big operation would take place as promised by Khan.
However, he pointed out that Khan has not been informed about the most horrific historical tampering of SECP records during the Eid holidays. He added it is going to be reported as a "national crime."
Abbas Nasir, a former editor of Dawn, made fun of Khan's tweet. "This RAW is poison. Look at the expense they'll go to discredit our patriots. In this case spent a huge $70m fortune in US creating a pizza, real estate empire and 850m rupees in (declared) real estate assets at their market value."
Photo courtesy: Alfred Friendly Press Partners