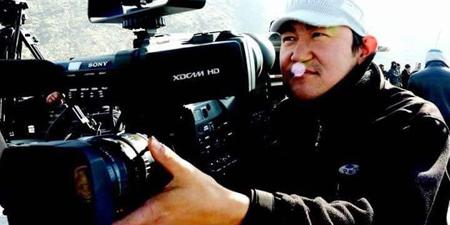 JournalismPakistan.com November 20, 2017


The International Federation of Journalists (IFJ) joined its affiliate the Afghan Independent Journalists Association (AIJA) in condemning the suicide attack in Kabul (Afghanistan) on November 16 that killed a television cameraman and many others.
The IFJ demanded swift action from the authorities to provide justice to the slain media staff.
Husain Nazari, a cameraman in Rah-e-Farda TV, was critically wounded in the suicide attack at a political gathering in Kabul on November 16 and succumbed to his injuries at a hospital on November 17. His colleague reporter Taqi Sadid was also injured in the attack and is undergoing treatment.
The explosion outside the Qasr-e-Naween Hotel claimed the lives of 19 people including eight policemen. The Daesh (also known as ISIS) has reportedly claimed responsibility for the attack.
Rahimullah Samandar, the president of AIJA, said: "We call on the government and international supporters to support the Nazari family and ensure that Sadid gets the best medical treatment." According to AIJA, Nazari belongs to a poor family and was the sole bread earner of his family that includes his wife, child, a sister and an aged mother.
"The AIJA leadership is seriously concerned over the risks faced by Afghan journalists covering government programs, political gathering and front lines without proper safety training and equipment. Only a small number of media organizations in Afghanistan have safety policies and guidelines for their reporters."
IFJ general secretary, Anthony Bellanger, said: "The safety situation for the media in Afghanistan is a grave concern for the IFJ. The killing of Husain Nazari brings the total number of media workers killed in Afghanistan this year to eight. Immediate and concrete action needs to be taken to guarantee the safety and security of the media community. The IFJ stands with AIJA in demanding safety training and equipment for the media, and for media outlets to implement safety policies."
As part of the IFJ's #EndImpunity campaign, the IFJ has mapped all media worker killings in Afghanistan since 1990 and called on the Afghan government to end the culture of impunity for crimes against journalists. – IFJ media release/Photo: AIJA