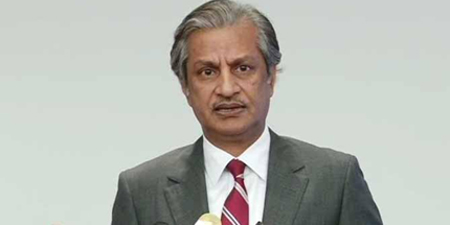 JournalismPakistan.com December 18, 2017


ISLAMABAD – Absar Alam on Monday quit as Chairman Pakistan Electronic Media Regulatory Authority (PEMRA) after the Lahore High Court declared his appointment illegal.
The court ordered that a new chairman be appointed within 30 days.
"After Lahore High Court (LHC) decision, Chairman PEMRA Absar Alam has immediately relinquished his charge," the electronic media regulator said in a two-line media release.
The LHC had reserved judgment on a petition filed by citizen, Munir Ahmed on November 29.
Ahmed had claimed in his petition the federal government had violated merit in appointing Alam and that he was drawing salary which was more than the Management Position (MP) scale for this position.
PEMRA cousel in the last hearing in November had sought more time to submit records of Alam's appointment but the court dismissed that.
Alam was named the PEMRA chairman in November 2015.
Photo courtesy: Geo.tv