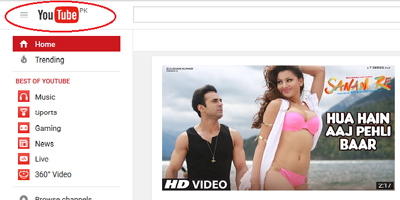 JournalismPakistan.com January 18, 2016


ISLAMABAD: YouTube, the popular video sharing website has been unblocked in Pakistan after more than three years.

A spokesman for Pakistan Telecommunication Authority (PTA) said the site was now accessible in all parts of the country.

An official statement issued Monday said that on the recommendation of the PTA, the government had allowed access to recently launched country version of YouTube for Internet users in Pakistan.

YouTube was previously blocked on the recommendation of the PTA in order to fully comply with the order of Supreme Court concerning blocking of the blasphemous movie "Innocence of Muslims" on YouTube and other websites in September 2012 as at that time it was not technically possible to block the offending material on YouTube without blocking the website on IP level.

Recently, Google launched a localised version of YouTube (YouTube.pk) for Pakistan, and confirmed that YouTube.pk does not contain any known copies of the blasphemous movie. It is also confirmed that in case any copy of the offending material appears on the site in future, Google had provided an online web process through which requests for blocking access of the offending material can be made by PTA to Google directly who will accordingly restrict access to the offensive material for users within Pakistan. - Agencies