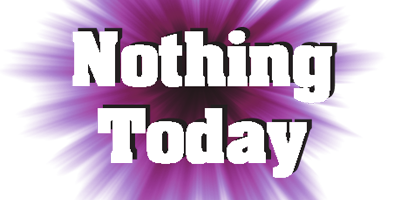 JournalismPakistan.com September 16, 2012 Z B Saigol

If you've been in a newsroom long enough there is one lament you will hear often enough: "Yaar… I don't have a story!" You look around and of course it's a reporter. He has this mournful look on his face and it's obvious he's looking for sympathy. He'll wander from person to person whining and moaning about just hard he tried but could not find anything.
Don't feel sorry for this individual because you will be encouraging him; as a reporter it's his job to ensure he has a story. If not, he's not a reporter. He's a waste of time and money and, most importantly, he's a burden, a serious recurring handicap.
Any reporter worth his salt will always have a story. Most reporters keep one for a rainy day. These are the ones that are experienced and know that there will come a time when the story they had in mind could not be done for any of many reasons. So they have a back-up story, a safe one that's already done. It's in the desk drawer, on the laptop in a folder, on a piece of paper in the wallet… but it's there.
I was at the office of an editor friend when two young reporters walked in. "Sir, we've done the story you told us to," one said, placing four sheets of paper on the desk.
"Have a look," said my friend. So I did.
I had expected one story, but there were four. Same subject but four different angles to it. "Pretty good," I said, "You have it all covered."
"Not at all," said my friend, gesturing to the other reporter, who produced two stories of his own also on the same subject, but different from what the first had turned in.
Six stories on the same subject but all different in nature; it was a completed canvas.
"Impressive," I said.
"And they are not finished," he said, "There will also be a couple of follow up stories. They know what those are."
Moral of the exercise: There is always a story. Indeed, most of the time there are three to four stories that can be derived from the mother story, linked to it or even cannibalized.
And linked to this observation, it also occurred to me that the right kind of leadership was also necessary for reporters to give their maximum, but more on that later on.
For a reporter, a good network in his chosen or designated beat is vital. A good network consists of sources and resources in the right places linked directly to his field of interest. If a reporter specializes in crime stories, he should have good connections with the police at various levels. He should also have civilians linked to the police who can provide him a different perspective. He should know lawyers and about lawyers. He should know about court proceedings and scheduling of important cases. He needs to know rights organizations.
And… he needs to have an excellent rapport with his contemporaries. This is a relationship built on necessity. Reporters often share information; mot all, but the basic gist of the story. The rest is up to the reporter to take that story and develop it. In turn the favor is returned. This way a story is not missed.
Of course don't expect exclusive information to be handed out. That would be asking for too much.
The down side of this practice is that too many reporters become lazy. They become reliant on handouts and second-hand info on the phone. They don't want to do the legwork, so they sit in the newsroom and make calls. Some days those calls don't amount to anything. That's when you are most likely to hear, "Yaar… I don't have a story!"
Currently though our reporters are afflicted with another malady. The job is coming a poor second. Everybody is looking for a fast way up the ladder. First priority goes to making or having influential contacts and getting to the source of quick bucks. Freelancing also takes priority over the primary job. Then there are personal businesses such as 'restaurants', 'khokas', 'printing and publishing solutions', making sure one's on a foreign junket and such that takes away and prevents a reporter from getting a story or doing his job the way its supposed to be done.
While taking interim responsibility for a newspaper that was yet to come out, I was introduced by the CEO to an individual that fitted the 'romantic' notions of a frontline reporter in Pakistan – khaki jacket with many pockets, slick shades, blue jeans, faded T-shirt, bandana, checkered kefiyeh, unruly hair, a fancy shoulder bag, Blackberry, tablet… other gizmos and gadgets!
"He's a wonderful reporter," I was told, "Does exclusive stories on the Taliban, the military operation in Swat, extremism, ideological impact, madrassahs etc."
I bit down on my tongue. All I could see was a lazy lout, posing as a reporter.
Three month's down the line, I was still waiting for that wonderful exclusive story from this guy who every two weeks or so would grace the office and head straight to the CEO's cabin, while expertly dodging my thinly disguised skeptical looks.
At the end of six month's I politely enquired in front of the CEO, "So what are you giving us today?"
The so-called reporter looked brazenly at me and said, "Kya karein yaar…. Story nahi hai!"
That's the day he got fired. It was him or it was me.
It's a reporter's job to file stories. That's what he gets paid for. If he can't do it, then he should seriously start looking at an alternative profession. No place in the reporter's room or newsroom for a guy who does not have a story.
Nuff said!