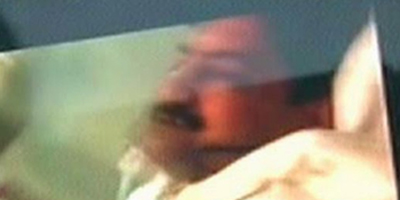 JournalismPakistan.com April 28, 2014
ISLAMABAD: Geo Television presenter Hamid Mir has revealed details of the attack that left him seriously wounded on that fateful April 19 evening in Karachi.
In his column, published in Jang and thenews.com.pk Monday, he said he always feared going to Karachi. "I proceeded to Karachi by air on the noon of 19 April. I have conducted many programs in Karachi but I must admit that my every journey to Karachi started with an unspecified fear. It is very easy in Karachi for the sleuths of secret agencies to eliminate unwanted media persons," he wrote.
Mir is recovering in hospital after being shot six times by unidentified gunmen on arriving in the port city from Islamabad.
"However, if a journalist like me shies away from going to Karachi due to this lurking fear, how can I claim to represent the popular sentiments? These very thoughts encouraged me to overcome the old fear with respect to Karachi and I decided to go on with the visit."
Hamid who was also targeted in November 2012 after a bomb was found planted under his car in Islamabad.
"As soon as I landed at the Karachi Airport, I received a message from my co-producer that Asad Umar of PTI who had to represent his party in tomorrow's special discussion had regretted that he would not be able to attend. I asked the co-producer to invite PTI leader Shah Farman from Peshawar.
"Engrossed in these thoughts I came out of the airport and got into the car. I asked the driver about the security guard. The driver told me that he was standing outside the airport. After a short while the security guard also got into the car which came out of the airport. Once again, I started sending an SMS to my co-producer asking the time of the next day's meeting," Hamid said.
Hamid, host of the popular current affairs talk show Capital Talk, then goes on to describe the actual shooting.
"Meanwhile, I was discomfited to hear firing shots. When I saw the right window of the car smashing, I realized I was the target. A bullet had already pierced my shoulder. I asked the driver to look sharp. But we were caught in a jungle of traffic.
He wrote that firing continued and bullets penetrated his legs. "When the motorcyclist and car drivers realized that a car was being fired upon, they started making way for us. Firing still continued and I felt another bullet piercing the left of my waist.
"I started reciting the Kalima Tayyaba. The attackers were still following our car and went on firing without a gap. I started telling my colleagues in the office that I am being shot at. I asked the driver to rush to a hospital as two more bullets had pierced my belly.
"Wading through a flood of traffic, hounded by the attackers and myself perspiring profusely, we somehow were able to reach the Emergency of the Aga Khan Hospital. Darkness began to appear before my eyes. I mustered the courage to come out of the car and fell on a stretcher. Then I lost consciousness and do not know what happened."
Hamid, who regained consciousness on the third day said the excruciating pain he passed through had only consolidated his faith, courage and determination.
"I express my profound thanks to all those who stood by me in this hour of trial and prayed for my health. I am feeling great pain even now as I write these lines. I am bearing this pain only to promise you that I will use the cuts made by six bullets in my body to illuminate the nation to dissipate the darkness of illiteracy."