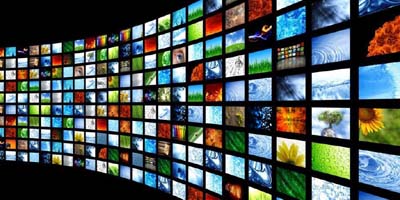 JournalismPakistan.com December 31, 2012 The Communicator

KARACHI: In 2012 scandals plagued and opened up the dark and slimy world of Pakistan's electronic media like no other. We had a disgraced televangelist with absolutely no respect for women or his viewers make a comeback to a channel that had helped build his little world of deceit and conceit.

Numerous videos of this man making fun of women, admiring a once-was Indian film actor, and using profane language were ignored by the channel. Sensibilities too were pushed aside and this man was given greater responsibilities and a salary packet that would make a prince turn green with envy. That too at a time when the average media person is lucky to get paid at the month's end.

We had a film actress preparing to do a religious program during Ramadan until the plug was pulled on that venture because of public pressure, only to make a comeback later. So much for the importance of viewers!

We had a zealous female TV anchor chasing couples and single women in a Karachi park, trying to put the fear of God in them. That was not just ridiculous, but sad. Best of all, she got a better job at a higher salary for this misadventure.

Then there was that gem of a moment when two anchors decided to take it out on each other on a video leaked to the public via YouTube. Disgraceful! It showed that talk shows have no integrity as most of the questions and issues to be discussed were pre-decided. It opened an especially slithery can of worms as the whole issue focused on the incredibly bizarre discussion on kickbacks and bribes, favors, money and land. Oof!!

Soon after this incident the infamous 'List of 19' made its appearance, propelling into the spotlight the dirty deeds of some of the big names of Pakistani media, electronic and print. Who took how much money from whom? Who received cars and plots of land? Who availed of free foreign trips.... all this was laid bare in the details of the telling document which was quickly dubbed as a pack of lies by those affected by it.

Threats of legal action followed thick and fast. One 'playboy' anchor said he would do things his 'own way' Punjabi moonda style. He never quite lived up to his dhamki. There were calls for investigation, some by individuals named on the list, and even the court was moved to clarify that the 'list' was somebody's mischief, nothing more nothing less. There were immediate denials and displays of virtuousness, even resignations…and then when it began to die down, withdrawing of resignations. Such integrity!!

Then we had this fabulous show for all to see as two senior anchors and journalists decided to accuse each other on air of misusing their position and influence and promoting their own devious agendas. Bank details were flashed. Dirty linen aired. Even their respective channels got into the act with slogans, ticker messages and even packages highlighting the low and dirty on the rival channel's anchor. They said it was a ratings war. Tut. Tut!!!

How then can our news channels expect to be taken seriously? I could go on forever. However, I couldn't possibly think this piece would be complete without mentioning the shameless anchor who plagiarized a well- known promotional video and claimed it for his own, insisting he was honest and a firm believer in khaari baat. So brazen!!

Plagiarization has become part and parcel of our media work ethic. It is embedded. But with the New Year around the corner, I was just wondering if it is possible, even remotely so, that we can put all this behind us and start from the start. Or is 2013 going to have even more despicable revelations from our media in store for us?

(The writer is a senior journalist based in Karachi)