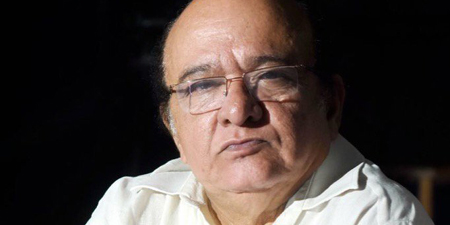 JournalismPakistan.com January 24, 2017


ISLAMABAD - Imtiaz Alam (pictured), Secretary General South Asian Free Media Association (SAFMA), has called for the arrest of Dr. Aamir Liaquat Hussain, host of a BOL TV show, for spreading hate and "inciting violence".
In a hard-hitting tweet, Alam said: "This monkey of BOL circus is spreading hate and inciting violence. He should be arrested and prosecuted about spreading blasphemous lies".
Hussain, who hosts the program Aisay Nahi Chalay Ga, has been in the news because of his tweeting fights with journalists and social activists over the missing bloggers. He has been accused by civil society for running a hate campaign against the bloggers who went missing this month from various cities of Punjab and the federal capital.
Jibran Nasir, a lawyer and an activist, has already complained to PEMRA against BOL TV. In his second complaint on January 23, Jibran said PEMRA's immediate notice is required in the matter as "Aamir Liaquat Hussain is continuing the defamatory and life endangering campaign everyday with blatant violation of PEMRA's code of conduct and PEMRA's silence so far has been highly questionable."
The complaint demands life ban on Dr. Aamir Liaquat as "he has continued to violate PEMRA Code of Conduct after knowledge of his complaints being filed against him and has shown utter disregard for the authority of PEMRA as a regulatory body…"
Image: Twitter - @ImtiazAlamSAFMA