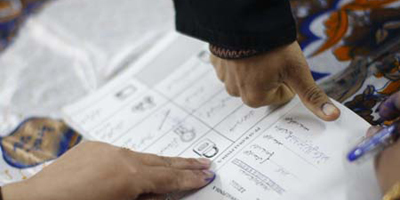 JournalismPakistan.com October 09, 2012 Abdul Ahad

ISLAMABAD: Since the mushroom growth of electronic and social media in the past few years, their importance among people has increased manifold. The entire country has become a small village where whenever anything important happens it finds space on the TV screens.

As the country braces for general elections next year, it is important to train those who will be at the helm of affairs in disseminating news. The media groups in Pakistan do not conduct trainings for their employees; rather they hire young people and send them to the field for on-job training.

As reporters, camera teams and the staff deputed on live satellite vans, have to cover the general elections throughout the country, it is imperative they should know exactly how to report and what to report?

If they are trained both by the foreign and local media experts, they would be able to cover the most crucial elections in the history of Pakistan in an unbiased manner.

The foreign trainer can help local trainers in finalizing the curriculum for their trainings while the local trainers would, through different methodologies, guide the local media on how to cover elections in a transparent and impartial manner.

The trainings should be conducted in all constituencies where the general elections would be held so that the local media could make the best use of resources in disseminating news to the general public.

The Pakistani people want fair, free and transparent elections in the country and that would be possible only when the media highlight irregularities, if any, about the conduct of the polls.

The people here and the world are very interested in knowing whether the elections would be held in accordance with the directives of the Election Commission of Pakistan.

It will not only fulfill the aspirations of the Pakistani people but also augur well for the smooth transfer of power from a civilian government to another civilian government for the first time in the history of Pakistan.

(The writer is a senior journalist who has worked both for the print and electronic media)