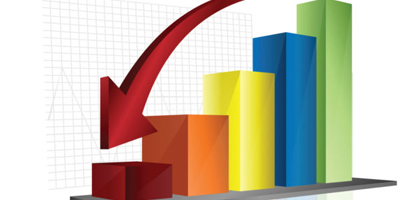 JournalismPakistan.com November 19, 2013 Daud Malik

ISLAMABAD: Are newspapers and periodicals now the least important part of Pakistan's media outlook?
"For those who could read", according to the Oxford Companion to Pakistani history, "the country's vibrant newspaper industry provided a major source of current affairs information, with newspapers and magazines in English, Urdu and a variety of regional languages providing investigating reporting, editorials, analysis and news."
But their number is dwindling much faster than anybody taking notice and on the other hand the dominance of privately-owned TV channels and radio stations is on the rise. Can we say that the shift from dailies to real-time news has taken place in Pakistan?
A look at the number of print media since 2002 makes an interesting read. According to Pakistan Bureau of Statistics' Year Book, the total number of newspapers and periodicals in 2011 stood at 769, a little more than 720 in 2002. The bureau's figures are based on the estimates provided by the provincial public relations department.
However, interestingly from 2002 to 2007, the print media flourished, with 2005 witnessing 1997 newspapers and periodicals in Pakistan. In 2006 the number dipped to 1464 before making a strong comeback in 2007 with 1820 dailies and periodicals.
At the same time Pakistan witnessed the emergence of privately-owned TV channels and the country erupting in protest against the military ruler in 2007 over the sacking of the Supreme Court chief justice.
"The loosening of ownership laws in 2007 fuelled media expansion: 30 new television channels were licensed in 2008, compared with 17 in 2007 and three in 2006," according to a BBC Media Action policy brief - the media of Pakistan – fostering inclusion in a fragile democracy?
This was also the start of the decline of the print media, if one goes by numbers. In 2008 the number of dailies and periodicals stood at 1199, coming down to 706 in 2009, before going up to 952 in 2010, and dipping again to 769 in 2011.
Though the overall numbers portray a grim picture for print media in Pakistan, there are contradictory trends when it comes to various publications such as dailies, weeklies, fortnightlies and quarterlies. The number of dailies have gone up from 169 in 2002 to 391 in 2011. However, in between in 2005 and 2007 their numbers were 437 and 438.
Following the same trend the number of weeklies and fortnightlies in 2011 was about the same as they were in 2002. But the monthlies have gone down from 311 in 2002 to 177 in 2011. Again when the print media flourished between 2002 and 2007, Pakistan also saw a large number of monthlies.
The country has seen a strong tradition of monthlies such as Urdu Digest, Jasoosi Digest, Sarguzhst, Alami Dunya, and many others.
Quoting Pakistan Bureau of Statistics, the BBC policy brief says: "The average daily sale of all Pakistani daily newspapers fell from 9.9 million in 2007 to 6.1 million in 2008, reaching less than 4% of the population at that time."
(The writer is a senior journalist who has worked for The News and Dawn)