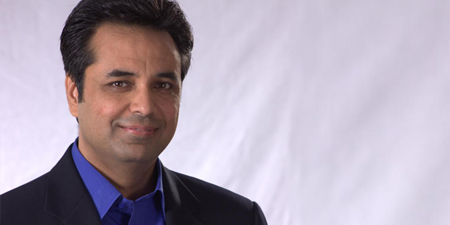 JournalismPakistan.com April 24, 2017


ISLAMABAD – An interesting situation arose Monday when Talat Hussain, former executive editor at The News, announced the paper did not publish his weekly column on Panama leaks verdict.
But the column – Losers Celebrate – was actually published Monday.
Since joining Geo TV, Talat hosts the program Naya Pakistan besides writing his column for The News.
Between Sunday and Monday around 12:00 am on April 24, Talat tweeted: "The News has held back my regular column for Monday. Readers have the right to read it on the day it was supposed to appear," he said sharing his column on Twitter.
The column maintains that everyone from the prime minister to Imran Khan and the judges is a loser in the Panama case verdict.
However, it seems that Talat did not see the print edition of The News Monday morning. The paper did carry the article with the same headline – Losers Celebrate.
Around noon on Monday, he appeared to realize that the column got published that prompted another tweet. "The News, after telling me tht my column wont appear on Monday, decidd 2 publish it, bt by then I had already tweeted its newer version. 2in1."