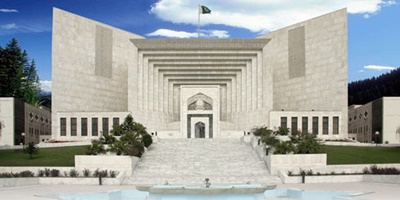 JournalismPakistan.com June 18, 2015
ISLAMBAD: The Supreme Court Thursday asked the federal government and Pakistan Broadcasting Association (PBA) to finalize deliberations after building consensus on filling the slots of four private members of Pakistan Electronic Media Regulatory Authority (PEMRA) by June 24.

Resuming hearing of media commission report matter, a three-judge bench led by Justice Jawwad S Khawaja said Code of Conduct (CoC) for media is a must to regulate its affairs.

Appearing before the bench, the PBA counsel apprised that in pursuance of the court's earlier directives, government and his client are on the same page except Section nine of the draft of the CoC.

However, after brief discourse in the court room, government and the PBA agreed to adopt Section nine partially with some amendments that programs relating to child sexual assault will not be disseminated and there will be no obscenity.

Issuing directives to the federal government and the PBA to submit report after finalizing appointment of the PEMRA private members, the bench adjourned hearing until June 24.