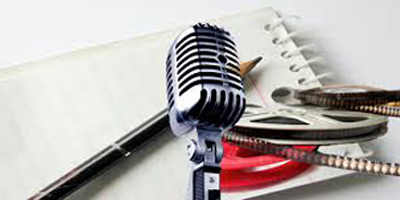 JournalismPakistan.com September 25, 2013 Fakiha Hassan Rizvi

LAHORE: Since 2008, an upward trend of enrollment has been witnessed in institutions offering media studies in Pakistan. This is a consequence of several inter-related factors, one being the mushrooming of private television channels and the exponential growth of media in Pakistan.
Nowadays, making a mark in this field is also considered a matter of pride at a societal level. At the other end, some people hold the opinion that someone who is a weak and a dull student, pursues communication studies.
With the admission season in full swing, I came across many high school students at the Institute of Communication Studies, University of the Punjab, Lahore. Almost everyone asked the same question – should I apply in this Institute and what are the teaching standards?
Before providing them with any direct answers, I always ask the admission- seekers about their area of interest and academic strengths that they can rely on. Most of them don't give any clear opinion and out of bewilderment exclaim we heard that this institute is the best in the University's Faculty of Behavioural and Social Sciences. On my part, I tend to neglect such Utopian views and also chuckle at the naïve expressions. I always emphasize on keeping in view the "motivation" for joining the media industry.
After enjoying three good years as a student of communication studies, I learned that students expect renowned Institutes to convert them into 'ripe options' for media outlets. They remain oblivious to the fact that a graduate level student needs to develop skills by himself/herself. For instance, there are students in my batch who feel weary and believe that the past three years of their lives were futile.
"This Institute didn't give us anything! What terrible mistake did I commit that I landed here?"
A few of them have specific goals. Others already know that how to make most out of their Bachelor's degrees, whereas, a handful of them have already joined media organizations. Ultimately, not everyone will be the master of this multidimensional career. Communication studies is an amalgam of social sciences and the students need to broaden their general knowledge. To give it the best shot, one needs to keep an eye on technology, theoretical updates, current affairs and refine skills through work experience. The media giants, around the world, want a tech-savvy and an up-to-date human resource.
Here, I would like to quote one of the illustrious and profound academicians of mass communication, Professor Dr Mughees uddin Sheikh, who said during a career counseling program, "it doesn't matter if you are working at a garbage factory, provided that you are the owner of that factory."
In any field of study, hard work, sincerity and dedication is an essential investment. A well-reputed institute, alone, cannot make you an exceptional media professional. There are many names in Pakistani media and journalism who started as reporters, without any specialized coaching and today their programs are rated well at national level in terms of content and viewers.
Anything that is worth having, doesn't come easy in life. Same is the case with communication studies, which are wrongly placed in the category of "easiest things to do".
(The writer is a student of Communication Studies at the University of the Punjab and blogs at www.fakihahassanrizvi.wordpress.com)