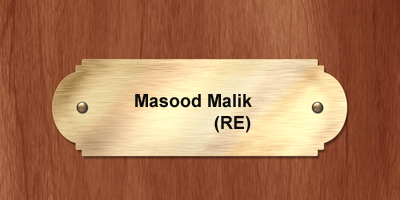 JournalismPakistan.com December 15, 2012
ISLAMABAD: Roznama Dunya appointed Masood Malik as the resident editor Saturday as it took another step towards launching the Islamabad edition.

The Urdu-language newspaper of the Dunya Media Group first began publishing from Lahore in September. Malik has previously worked for Ausaf, Nawa-i-Waqt and Islamabad Times. He was to meet the staff at the Islamabad office later in the day.

The management is likely to start hiring sub-editors and other relevant staff next week.

A reporting team is already in place and comprises Aamir Saeed, Mahtab Bashir, Zubair Qureshi, Almas Naqvi, Fakhr Durrani, Vincent David, Tariq Mureed, Azmat Malik, Amir Sial, Tariq Chaudhry, Faisal Khan, Shahzad Farooqi, Humeira Karim, Asma Yasir, Aftab Mecan and Riaz Massan.