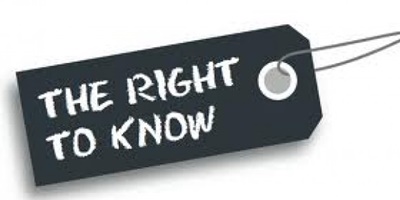 JournalismPakistan.com July 03, 2015
ISLAMABAD: Prime Minister Nawaz Sharif in a letter has asked the Ministry of Information and Broadcasting to introduce Right to Information Bill in the next cabinet meeting.

Senate Standing Committee on Information, Broadcasting and National Heritage was informed Friday. The committee meeting was held under the chairmanship of Senator Kamil Ali Agha at the Parliament House. The committee called the letter from the Prime Minister a good gesture but also asked for absolute commitment that the bill will be laid in the next cabinet meeting. Senator Farhatullah Babar said that the bill has been facing delays for about two years and the matter should be expedited.

Taking note of the percentage of foreign content allowed by PEMRA rules, the committee expressed its dissatisfaction over the actions the regulatory body is taking to punish violators.

The committee was informed by the acting Chairman PEMRA Kamal-u-din Tipu that 10 percent foreign content is allowed under the rules out of which 6 percent can be Indian content.

He said that whenever a violation is noted by the body, notices are issued and fines imposed on respective channels.

The members of the committee, however, were not satisfied by the reply and the chairman committee asked the secretary of the ministry to monitor the working and present a day to day report of these violations within 15 days.

Senator Rubina Khalid said private channels were not broadcasting any program on education of children. The committee asked PEMRA to issue notices to channels not airing content for children and also asked for a report on children content being aired.