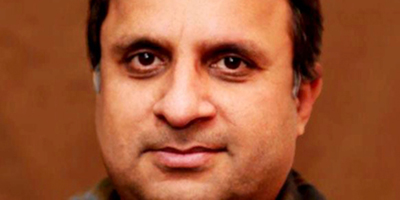 JournalismPakistan.com November 28, 2014
ISLAMABAD: Senior journalist Rauf Klasra (pictured), an anchorperson with Dunya TV and Editor Investigations Daily Dunya has quit and would be doing his last program Friday.
He has been co-hosting a daily morning news programme "Khabar Ye Hai" on Dunya TV while also writing articles and news stories for Daily Dunya, the group's Urdu newspaper.
Earlier, Klasra remained associated with Dawn, The News, The Express Tribune and Rohi TV.
A JournalismPakistan.com source says four reporters of Dunya TV have also submitted their resignations with the management in Lahore. They include Adeel Warraich, Sagheer Chaudhry, Tikka Khan Sani and Mian Shahid.
However, it is not clear yet where these journalists are headed.
Sami Ibrahim, Qazi Saeed, Zamir Haider and Arshad Sharif have already quit the channel.