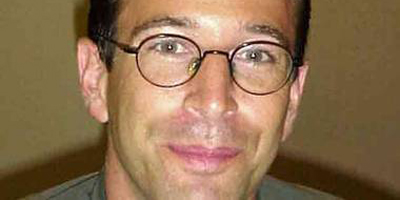 JournalismPakistan.com March 19, 2013
NEW YORK: Bob Dietz, Asia Program Coordinator of the Committee to Protect Journalists says that as with every journalist murder, any and all perpetrators in the slaying of Daniel Pearl must be prosecuted and punished.
He said this in a post on the CPJ website after Pakistan authorities announced they had apprehended a militant allegedly involved in the 2002 murder of Wall Street Journal reporter Daniel Pearl in Karachi.
"In order to curb growing impunity in Pakistan, it is imperative that authorities send the strongest possible signal that acts of anti-press violence will not go unpunished."
The Pakistan Rangers said they detained Qari Abdul Hayee, popularly known as Asadullah, on Sunday during a raid on an unspecified location in Karachi, according to a Rangers spokesman, reports said.
Hayee was linked in the planning and carrying out of Pearl's kidnapping and murder, but was never charged, reports said.