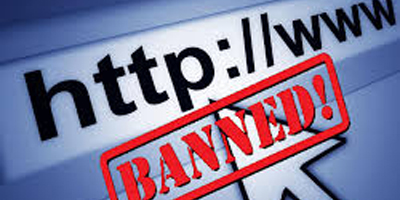 JournalismPakistan.com July 26, 2013
ISLAMABAD: A popular English-language daily says that the 30-million Internet users in Pakistan need to be told who was behind banning of more than 15,000 websites in the country.
In an editorial Friday titled Ban-istan, The Express Tribune said the ISPs take the excuse that they were ordered to ban certain websites by the Pakistan Telecommunication Authority (PTA).
It said the PTA, when asked, says it was directed to do so by higher authorities. It stressed that all this banning and each block needed to be explained to Internet users by a cogent reason.
The lack of transparency and accountability of the PTA, coupled with its seeming ability to ban just about any website it so wishes, goes against the essence of democracy and the regulator must be made answerable for its actions, the paper said.