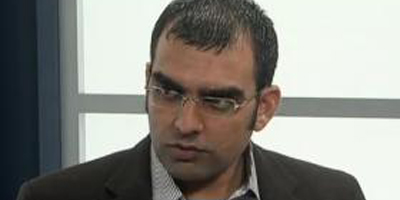 JournalismPakistan.com November 09, 2013
ISLAMABAD: The News journalist Umar Cheema, who received the 2013 Knight International Journalism Award Thursday, said in his acceptance speech that journalists in Pakistan need more protection because they still face great danger.
Cheema, an investigative journalist, was beaten black and blue in 2010 for writing stories critical of the government. He however, showed great courage and continued to produce hard-hitting investigative stories.
The awards ceremony was held in Washington DC.
Cheema said in places like Pakistan, journalists were free to speak, write and publish at their own risk. "I faced several challenges on my way here and each strengthened me.
"People praised me for the resilience I showed in the face of adversity but I tell them, I did what a journalist should do. The problems I faced are part of our profession.
"That reminds us that our work hits hard on the high and mighty who do not consider themselves accountable. It is essential to send them a strong message that we cannot be cowed into submission," Cheema said.
He said people in Pakistan know the rich do not pay taxes but details matter. "Our report on tax evaders showed them how many of them were sitting in the parliament. The evidence had a real impact on them.
"Tax authorities must now verify that all candidates in elections disclosed their taxes. This is how journalism makes a difference."
Another journalist winning the award this year is Roman Anin of Russia's daily Novaya Gazeta.