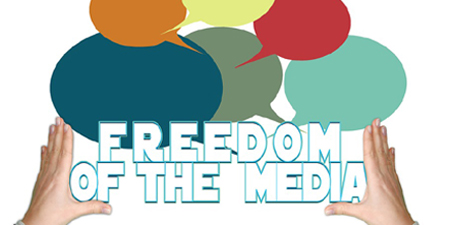 JournalismPakistan.com April 26, 2017


Reporters Without Borders (RSF) has ranked Pakistan 139th out of 180 countries in its 2017 World Press Freedom Index - an eight-place gain from the previous year when Pakistan 147th.
Pakistan scored 43.55 out of 100 points on the global score for freedom, which is a gain of 4.97 points from the previous year when Pakistan scored 48.52 points.
The same group placed Pakistan at 158 in 2015 in its annual report.
The Pakistani media are regarded as among the freest in Asia but are targeted by extremist groups, Islamist organizations, and the feared intelligence agencies, all of which are on RSF's list of Predators of Press Freedom.
There are fatal attacks on journalists every year, though the number has dropped for the past four years.
RSF said the various warring groups are always ready to denounce acts of "sacrilege" by the media. Government officials, political parties, and party activists are also quick to harass, threaten, or physically attack journalists regarded as unsympathetic to their views. Inevitably, self-censorship is on the rise within news organizations.
Adoption in 2016 of the Prevention of Electronic Crimes Act, under which criticism of the military, the judicial system, and Islam can lead to imprisonment, was condemned by the media.