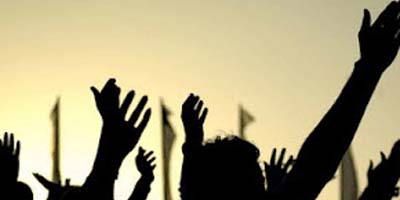 JournalismPakistan.com May 7, 2012
KARACHI: The employees at the Karachi office of Pakistan Today held a major protest Monday evening over delay in payment of salaries.

The angry employees locked up the office and chanted slogans against the management. They later gathered at the printing press.

Reports said that even threats from the Chief Operating Officer Babar Nizami failed to shake the employees resolve. However, the protesters cooled down somewhat after being promised their outstanding salaries would be paid next week.

Only last week the management of the struggling newspaper was reported to have sealed an investment deal with a middle-east based Private Equity Fund.

The staff, it is reported were paid their December salaries a fortnight late; nothing at all in February, then half salary in late March and the remaining half in April.