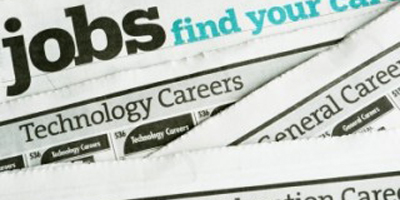 JournalismPakistan.com February 26, 2015
ISLAMABAD: After receiving around 30,000 applications for jobs in Pakistan Television, the management has realized they don't need any fresh recruitments and an advertisement seeking applications was a mistake.
The PTV advertized on Feb 20 in almost all major English and Urdu newspapers, asking for applications from people for the jobs in all sections of the state-run television.
A source told JournalismPakistan.com that around 30,000 applications have been received so far while the available vacancies in the PTV are only 300; therefore the management has decided to stop the new recruitment for a while.
"There is also possibility of recruiting new people in the PTV without any formal advertisement in the media," he said.
The PTV Thursday published on its website that the job advertisement published in newspapers on Feb 20 and placed on its website has been withheld temporarily.
"Fresh advertisement will be published in the newspapers on an appropriate time to invite fresh applications," the announcement said.
In one of the recent meetings of Senate Standing Committee on Information and Broadcasting, Managing Director PTV Mohammad Malick had said that he cannot find professional journalists for his organization by advertising jobs in the media.
"I have to pick and choose professional journalists from the market for PTV," he said.