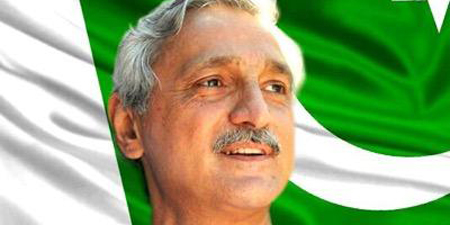 JournalismPakistan.com December 11, 2016


ISLAMABAD – Pakistan Tehreek-Insaf (PTI) Secretary General Jahangir Tareen has questioned a Dawn editorial on the Panama commission and said terming his party's case as a 'damp squib' was unfair and unwarranted.
In a letter to the paper's Editor Zafar Abbas, he said it appeared the editorial was "written without being aware of the actual submissions made before the Supreme Court, or even Dawn's own reports of the observations of the bench that PTI has made out a case that warrants clear answers and that such answers were not forthcoming from the PM or his family members."
The paper ran the editorial titled Panama commission on December 9.
Tareen lists evidence PTI has produced which he says if taken cumulatively demolished the explanation given by the prime minister to Parliament and the nation.
He wrote that "additionally, PTI's Counsel has demonstrated from the respondents' documents that the Dubai Steel Mill was a commercial disaster which could not have yielded any funds for investment in Jeddah or Qatar for that matter. This, please appreciate, is the foundation of the PM's defense. Similarly, both so called Trust Deeds of 2006 are ineffective and do not corroborate the stance adopted by the respondents."
All this, he said was "besides the fact that the Qatari letter itself destroys all previous versions presented by the PM's side."
Tareen went on to point out that three crucial questions orally raised by the members of the bench were not answered by the counsel for the PM whose replies were evasive.
Concluding his letter Tareen said: "…since PTI is of the considered view that it has submitted ample evidence and arguments in support of its case in 'inquisitorial proceedings' formation of a separate Commission has now become superfluous. Calling this decision a volte-face is, therefore, unjustified and ignores the context of the decision."
The Supreme Court hearing the Panama Leaks case Friday adjourned the proceedings until the first week of January.