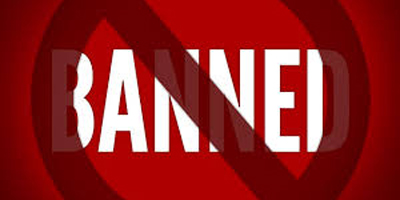 JournalismPakistan.com June 20, 2014
ISLAMABAD: The Pakistan Electronic Media Regulatory Authority Friday suspended licenses of Geo Entertainment and ARY News Television channels for committing violations of PEMRA laws.
The decision came at PEMRA's 97th meeting held at its Islamabad headquarters. Geo Entertainment was banned for 30 days along with a fine of Rs 10 million with ARY ban lasting 15 days. A fine of Rs 10 million was also imposed.
A press release issued by PEMRA following that meeting said: " The AuthorityAfter detailed discussions, while considering all the relevant provisions of PEMRA laws, took a serious notice of violations committed by Geo Entertainment and ARY News.

"The Authority unanimously decided to immediately suspend the license of Geo Entertainment for a period of 30 days and imposed a fine of Rs 10 million," the release said.

PEMRA also banned program Utho Jago Pakistan, aired on Geo Entertainment including host Saista Lodhi, producer and some others besides also banning rebroadcasting of this program on any channel.

The press release said that ARY News license has been suspended for 15 days and a fine of Rs 10million slapped on the channel. Its program Khara Such and its host Mubashir Lucman were also banned forthwith for persistently airing contemptuous and malicious campaign against the judiciary.